At a press conference to that was held to discuss the leaders of Serbia and Kosovo signing an agreement to normalize economic ties between them, Acting DNI Richard Grenell slammed the White House Press Corps for asking questions unrelated to the agreement.
I just witnessed a murder.pic.twitter.com/qKmI5oMrFg

— thebradfordfile™ (@thebradfordfile) September 4, 2020
From The Post Millenial:
This morning it was announced that the two Balkan states have normalized economic ties after 21 years as part of US-brokered talks
Media used the press conference to ask question about Trump and the upcoming election, many unrelated to the historic diplomatic accomplishment.
Grenell proceeded to tell the journalists, "I'm just going to talk about Kosovo and Serbia, I don't know if you can find it on a map, but this is atrocious" after being questioned about the upcoming election and homosexuality.
He added "You guys don't understand what's happening outside of Washington D.C. People aren't listening to you anymore." and "Its a crisis in journalism … how about a substantive question?"
Grenell went on the offensive and told the journalists, "you might be too young to understand what this issue is about, but the older journalists should step up and say this is a big deal, this is a big issue. I'm astounded at what happens in Washington, DC, and especially in this room. Ask something substantive, maybe its too complicated issue for you all … today is about Kosovo and Serbia."
Serbia and Kosovo have met to normalize rail and transit agreements, including one that would clear the way for the first flight between Pristina and Belgrade in 21 years.
The agreement brokered with US support comprises many areas of economic cooperation after almost two decades of deadlock between the two nations.
Reuters reporter Jeff Mason made an attempt to save face, saying "I don't think any of us came here for a lecture about our questioning." After that though, the next questions asked were related to the agreement.
Richard Grenell: "I'm just going to talk about Kosovo-Serbia. I don't know if you can find it on a map…you might be too young…maybe it's too complicated an issue for you all."@jeffmason1: "I don't think any of us came here for a lecture about our questioning." pic.twitter.com/8nXKyCNv3J

— CSPAN (@cspan) September 4, 2020
Vox journalist Aaron Rupar attempted to smear Grenell in a tweet, saying "it's a disgrace that taxpayers are paying Richard Grenell to smugly insult reporters." Grenell responded, "I'm not paid. You get this advice for FREE! You are welcome."
I'm not paid. You get this advice for FREE!

You are welcome. https://t.co/NBZssPM6G0

— Richard Grenell (@RichardGrenell) September 4, 2020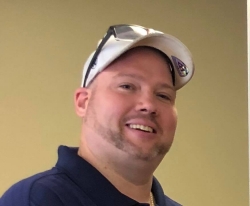 Latest posts by David Caron
(see all)