U.S. Senator Rick Scott (R-FL) appeared today on Fox News Sunday with Chris Wallace and during a nine minute long interview he avoided a couple of the questions that Wallace asked but was adamant about the result of the November election.
At one point, Wallace asked Scott, "Did Joe Biden win this election fair and square?"
Scott responded, "Absolutely. Joe Biden is the president. We went through the constitutional process. Joe Biden won the election."
Vox "journalist" Aaron Rupar applauded Scott's response and quipped, "I'm actually surprised Rick Scott answered this so unequivocally."
I'm actually surprised Rick Scott answered this so unequivocally pic.twitter.com/iY5Xh6WqoL

— Aaron Rupar (@atrupar) February 28, 2021
One of the questions that Scott chose to dodge, where he could have been just as forceful with his answer was when Wallace asked him if the Republican party is still "Trump's party?"
"It's the voter's primary. It's always been the voter's party," Scott responded.
Scott said that as the NSRC chair, he spoke to Trump "about a week ago, and I told him, 'This is my job. My job is to help Republican senators win all across the country'."
Trump "made a commitment to me to help me do that," Scott said, and added that he believes Trump is "going to be helpful, but I think other Republicans are going to be helpful," as well.
Scott also said that he will support every incumbent GOP senators in 2022, rather than answering directly if he thought a Trump backed primary challenger might happen against U.S. Senator John Thune (R-SD).
At the beginning of the interview, Scott attempted to go on the attack by insisting that the Republican Civil War was "canceled," but throughout, he gave the media and the left plenty of red meat to believe it is still on-going.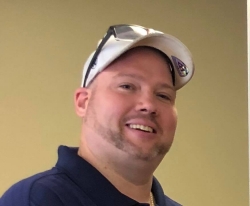 Latest posts by David Caron
(see all)