With the release of her new book, former White House Press Secretary has been back in the spotlight lately and has came out swinging in support of President Trump.
She shared a video today from an appearance on Fox News earlier that was captioned with a generalization of what she said in the clip: "If Obama Got a Nobel Peace Price For Unleashing Chaos, Trump Deserves One For Bringing Peace."
September 9, 2020
I think it's certainly well deserved, look President Obama got a Nobel Peace Prize and that was after he unleashed destruction and chaos through disastrous policies. President Trump has actually defeated the ISIS caliphate, liberated millions, and also worked with Israel and its neighbors to create historical peace deals. I think it's well deserved and I think it's a great thing that they have decided to nominate him, or this individual, has nominated him.
President Trump was nominated for a Nobel Peace Prize by Christian Tybring-Gjedde, a member of the Norwegian Parliament, who lauded Trump for his efforts toward resolving protracted conflicts worldwide.
Tybring-Gjedde, a four-term member of Parliament who also serves as chairman of the Norwegian delegation to the NATO Parliamentary Assembly, told Fox News in an exclusive interview, that "For his merit, I think he has done more trying to create peace between nations than most other Peace Prize nominees."
Barack Obama recently did a one on one interview with Kamala Harris where he shared "a few tips about serving alongside" Joe Biden. He said that him and Michelle would be doing everything they can to get them elected.
Great to catch up with our next Vice President, @KamalaHarris. I wanted to make sure to share a few tips about serving alongside our friend @JoeBiden. pic.twitter.com/ncidvmylch

— Barack Obama (@BarackObama) September 8, 2020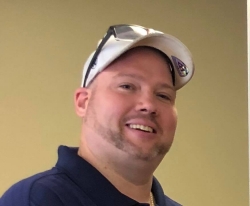 Latest posts by David Caron
(see all)