President Trump is holding a rally in Fayetteville, NC tonight and following the news of Supreme Court Justice Ruth Bader Ginsburg's passing last night, his supporters have made it known that they want him to "fill that seat."
Trump supporters chant "FILL THAT SEAT!"

"We will uphold equal justice under the law for citizens of every race, color, religion & creed."

"I will be putting forth a nominee next week. It will be a woman." pic.twitter.com/DGiPpgqa30

— Breaking911 (@Breaking911) September 19, 2020
Trump: In the 2018 election, the American people chose a President and the Senate Majority, committed to selecting nominees who believe in applying the Constitution as written.
Both the White House and the Senate Majority have a moral duty to fulfill the promises that they made to the voters and that is exactly what we are going to do.
We said, "If for any reason we have a vacancy on the United States Supreme Court, we are going to fill that vacancy." And by the way, we have plenty of time, there's a lot of time, we are talking about January 20th, right?
Crowd chants: Fill that seat
Trump: So we will uphold equal justice under the law for citizens of every race, color, religion, and creed. I will be putting forth a nominee next week. It'll be a woman.
Attorney Lin Wood who represents Nick Sandmann, tweeted out earlier that "Any Republican Senator who seeks to delay vote on President Trump's SCOTUS nominee until after election should count their days in office. Voters have had enough of the games of politicians. Voters want action & decisive leadership. Senator Collins has already made a big mistake."
Any Republican Senator who seeks to delay vote on @realDonaldTrump SCOTUS nominee until after election should count their days in office. Voters have had enough of the games of politicians. Voters want action & decisive leadership. @SenatorCollins has already made a big mistake.

— Lin Wood (@LLinWood) September 19, 2020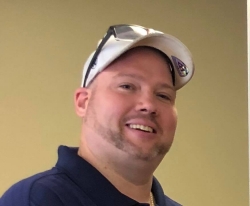 Latest posts by David Caron
(see all)