Supreme Court Justices Sonia Sotomayor and Neil Gorsuch issued a joint statement today disputing an NPR report on a mask conflict.
The statement from the justices read, "Reporting that Justice Sotomayor asked Justice Gorsuch to wear a mask surprised us."
"It is false. While we may sometimes disagree about the law, we are warm colleagues and friends," the pair of justices explained.
The original report from NPR's Nina Totenberg read like a hit piece on Gorsuch, as she explained, that Chief Justice John Roberts asked the other justices to mask up.
They all did, except Gorsuch, who, as it happens, sits next to Sotomayor on the bench, Totenberg reported, adding that his continued refusal since then has also meant that Sotomayor has not attended the justices' weekly conference in person, joining instead by telephone.
Of course, it is clear that NPR was likely attempting to provide cover for Sotomayor after she issued a glaringly false statement during oral arguments recently.
All it did, however, was put her back in the spotlight further, and then it would have forced her to make a choice whether to be truthful about what happened or roll with what appears to have simply been a theory now.
NPR's David Gura isn't letting it go, though, as he has attempted to suggest that what Totenberg "actually reported" was different than what the statement addressed.
Here is a link to the @NPR piece, which, again, does not suggest Justice Sotomayor asked Justice Gorsuch to wear a mask: https://t.co/s4T58NLyzV

— David Gura (@davidgura) January 19, 2022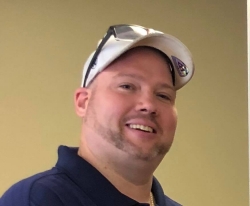 Latest posts by David Caron
(see all)