It was reported this morning that Michigan Democratic State Rep. Cynthia Johnson, who represents part of Wayne County, threatened President Trump's supporters in a Facebook live video yesterday, saying it is a warning message to those who support the president.
In the over three minutes long video, Johnson addressed Trump supporters, telling them that they better be careful and called on "soldiers" to "make them (Trump supporters) pay."
Looking directly into the camera, Johnson said, "So this is just a warning to you Trumpers. Be careful, walk lightly, we ain't playing with you. Enough of the shenanigans. Enough is enough. And for those of you who are soldiers, you know how to do it. Do it right, be in order, make them pay."
The "Team Trump" Twitter page retweeted a clip of the video and said, "This is disgraceful. Imagine the outrage if a Republican did something even remotely close to this?"
This is disgraceful. Imagine the outrage if a Republican did something even remotely close to this? https://t.co/7g3NIjXxpq

— Team Trump (Text TRUMP to 88022) (@TeamTrump) December 9, 2020
A Detroit newspaper, The Detroit News, attempted to justify Johnson's rant by prefacing their report by noting that she's faced threats in recent days after questioning Trump's attorney Rudy Giuliani during a House hearing last week.
They also reported that Johnson posted another video later this morning, appearing to clarify that it was time for "soldiers" for Christ, against racism and against misogyny to "rise."
Laura Cox, chairwoman of the Michigan Republican Party, issued a statement where she said she was "disturbed" by Johnson's Facebook video.
"It is reprehensible that an elected official would call on her 'soldiers' to make the supporters of an opposing party 'pay', and clearly such a statement could incite people to violence," Cox's statement began.
Johnson's statement continued, "It was distressing to know that Representative Johnson received threats after last week's hearing, however by issuing threats of violence of her own against the supporters of President Trump she has sunk to the same level as the unhinged individuals who threatened her."
"I call on Gov. Whitmer and Michigan Democrats to condemn Representative Johnson's statement immediately," Johnson concluded, calling for a peaceful resolution to the situation.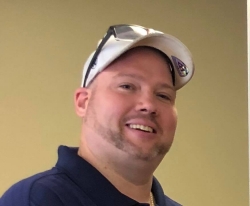 Latest posts by David Caron
(see all)