In a press conference today, President Trump said he would sign an executive order to "promote patriotic education" through an effort called the 1776 Commission.
He also criticized curriculum in schools based on the New York Times "1619 Project" saying, "The left has warped, distorted and defiled the American story with deceptions, falsehoods, and lies. There is no better example than the New York Times' totally discredited 1619 Project."
PBS White House correspondent Yamiche Alcindor went on the offensive against the president as she tweeted what she believes is an "important note."
"An important note that as President Trump gears up to attack the 1619 project, Nikole Hannah-Jones is a national treasure who put in context how America came to be, the black enslaved people it exploited and the way forward. We should all be grateful for the 1619 Project," she claimed.
Republican Senator Ted Cruz rejected Alcindor's note, saying "PBS Leftist reporter lionizes the NYT's 1619 Project ('a national treasure'), despite it being an explicit propaganda effort designed to 'reframe' American history."
"It's been repeatedly debunked by serious historians as based on lies. So PBS tells us we should be 'grateful,'" he added.
PBS Leftist reporter lionizes the NYT's 1619 Project ("a national treasure"), despite it being an explicit propaganda effort designed to "reframe" American history.

It's been repeatedly debunked by serious historians as based on lies. So PBS tells us we should be "grateful." https://t.co/KnGsVbd2Si

— Ted Cruz (@tedcruz) September 17, 2020
Hannah-Jones tweeted out that "These are hard days we're in but I take great satisfaction from knowing that now even Trump's supporters know the date 1619 and mark it as the beginning American slavery. 1619 is part of the national lexicon. That cannot be undone, no matter how hard they try."
These are hard days we're in but I take great satisfaction from knowing that now even Trump's supporters know the date 1619 and mark it as the beginning American slavery. 1619 is part of the national lexicon. That cannot be undone, no matter how hard they try.

— Ida Bae Wells (@nhannahjones) September 17, 2020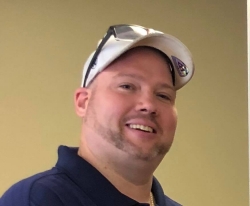 Latest posts by David Caron
(see all)