As we reported earlier, CNN is again making headlines due to one of its producers being under "criminal investigation" involving "potential juvenile victims"
Jack Posobiac tweeted about the situation, "In the last few weeks we learned a CNN producer was arrested for literal child sex trafficking and another is under investigation for soliciting sexual images of underage girls while working for Jake Tapper.
"Imagine if this had happened at Fox News," Posobiac added.
Project Veritas shared a screenshot of Posobiac's tweet on Facebook since they've been permanently banned from Twitter.
"The buck stops with Jeff Zucker #InvestigateCNN," the outlet declared in the post.
Earlier, we reported:
The meltdown at CNN continues, although if you look at Jake Tapper's Twitter feed, he is doing everything he can to deflect from the latest breaking news, which involves his show on the network.
It was reported yesterday that the Fairfax County Police Department confirmed that a criminal investigation has been launched into Rick Saleeby, a former senior producer for Jake Tapper's "The Lead." 
The investigation involves "serious allegations involving potential juvenile victims" and that "detectives assigned to the Child Exploitation Squad of the Major Crimes Bureau are leading this investigation."
A spokesman for Fairfax County Police said in a statement, "While we will eventually be transparent about our findings, safeguarding the personal privacy and safety of victims and witnesses as well as maintaining the integrity of our criminal investigation are of paramount importance."
According to a spokesman for CNN, "The person in question no longer works for CNN" and that he had resigned earlier this month.
The investigation into Saleeby appears to be tied to reporting by Project Veritas and the FCPD confirmed that it had been in communication with the outlet as well as possibly affected victims.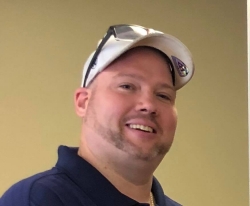 Latest posts by David Caron
(see all)