We reported earlier that Kamala Harris cackled with laughter when she was asked about the priority of Americans who are stranded in Afghanistan.
Now, video from her press conference with Singapore Prime Minister Lee Hsien Loong showed her awkwardly checking her notes to describe the "sadness" from the Biden Administration of tragic images seen from Afghanistan.
Breitbart White House correspondent Charlie Spiering tweeted the clip and mocked Harris, "The president has, I think, shown great emotion in expressing… [checks notes] Sadness. About some of the images that we have seen…"
The Columbia Bugle quote tweeted Spiering and called Harris, "The Fakest Person In Washington."
The Fakest Person In Washington https://t.co/tpnUcvBsdS

— The Columbia Bugle 🇺🇸 (@ColumbiaBugle) August 23, 2021
As the full video from the press conference showed, Harris was responding to a question from a reporter who asked what Harris believed went wrong with the withdrawal.
The reporter also asked Lee if he felt like the situation would affect America's credibility.
Harris also said that the Biden administration was "singularly focused" on evacuating American citizens and Afghan allies.
Answering a question from a New York Times reporter, Harris claimed that there was a "successful" drawdown of the U.S. Embassy in Kabul and that there were no fatalities.
Harris referenced agreements that the U.S. has with Singapore in addressing the "Climate crisis" as evidence that they still have strong ties.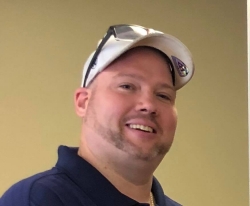 Latest posts by David Caron
(see all)