It was front page news when a German official accused the United States of "piracy" in regards to a diverted shipment of 200,000 masks. When that official backtracked Saturday, it was buried in the mentions of the Washington Post. President Trump called it out on Twitter though, describing the situation as "corrected fake news".
Corrected Fake News! https://t.co/1LISKyeVNg

— Donald J. Trump (@realDonaldTrump) April 5, 2020
The acting Director of National Intelligence Richard Grenell apparently alerted the President to the story with a tweet saying, "Now the WashPost has corrected the story."
Now the WashPost has corrected the story. cc: @jeffmason1 https://t.co/5dnkAMJnie

— Richard Grenell (@RichardGrenell) April 4, 2020
According to the Washington Post story, a Berlin official, who accused the U.S. administration of "piracy" after 200,000 masks for the city police went missing, backtracked Saturday and said the masks were ordered from a German firm.
In a statement distributed by the city mayor's office and senate a day earlier, Andreas Geisel, Berlin's senator for the interior, was quoted as saying a delivery of FFP2 masks only made it as far as Bangkok before it was "confiscated."
He had said the consignment was ordered from a U.S. firm and "we are currently assuming that this is related to the U.S. government's ban on mask exports." Berlin Mayor Michael Muller also weighed in Friday to call President Trump's alleged actions "inhumane and unacceptable."
Geisel wrote on Twitter on Saturday that he had clarified that the order was placed with a German firm and that supply chain issues were being "reviewed."
There was some speculation that 3M was the supplier, but in a statment, they denied German news reports that it was the supplier in question.
3M told Business Insider that "3M has no evidence to suggest 3M products have been seized. 3M has no record of any order of respirators from China for the Berlin police. We cannot speculate where this report originated."
By invoking the Defense Production Act last week, the Trump administration has compelled U.S. companies to prioritize orders from the United States. It comes as counties scramble for masks to protect their health-care workers and other essential workers from the Coronavirus.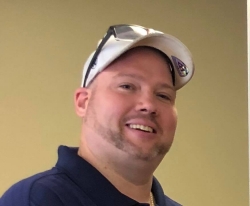 Latest posts by David Caron
(see all)