Through his Save America PAC, former President Donald Trump issued an Easter statement decrying the pushback by companies over the recent Georgia election reform bill that was signed by Republican Governor Brian Kemp.
Trump began the statement by saying, ""For years the Radical Left Democrats have played dirty by boycotting products when anything from that company is done or stated in any way that offends them. Now they are going big time with WOKE CANCEL CULTURE and our sacred elections,."
"It is finally time for Republicans and Conservatives to fight back—we have more people than they do—by far! Boycott Major League Baseball, Coca-Cola, Delta Airlines, JPMorgan Chase, ViacomCBS, Citigroup, Cisco, UPS, and Merck. Don't go back to their products until they relent," Trump urged.
After accusing Democrats of engaging in collusion and having "rigged and stolen" the 2020 election Trump concluded the statement by wishing everybody a "Happy Easter!"
April 3, 2021
Trump's statement differs from a tweet made by his predecessor, Barack Obama, who applauded the decision by the various companies.
"Congratulations to @MLB for taking a stand on behalf of voting rights for all citizens. There's no better way for America's pastime to honor the great Hank Aaron, who always led by example," Obama said in the tweet.
Newsmax correspondent Logan Ratick responded by sharing a picture from March of 2016 and asked "But doing the wave with Castro in Cuba is cool, right?"
At that time, in what USA Today called "Must see," Obama attended an exhibition game in Cuba with Cuban President Raul Castro that involved MLB's Tampa Bay Rays playing a team from the island.
But doing the wave with Castro in Cuba is cool, right? https://t.co/Yd2diMTYFV pic.twitter.com/WuqOPkvhqe

— Logan Ratick (@Logan_Ratick) April 3, 2021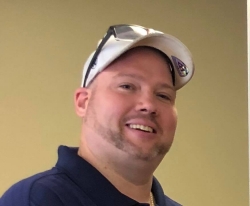 Latest posts by David Caron
(see all)