Former President Trump issued a message from his "Desk of Donald Trump" website this morning lamenting the recent rise of gas prices.
Trump began the statement by noting that with "Memorial Day Weekend coming up, tomorrow people start driving in the biggest automobile days of the year."
"I'm sorry to say the gasoline prices that you will be confronted with are far higher than they were just a short number of months ago where we had gasoline under $2 a gallon," Trump noted.
Touting his record in office, Trump continued, "Remember as you're watching the meter tick, and your dollars pile up, how great of a job Donald Trump did as President."
"Soon Russia and the Middle East will be making a fortune on oil, and you will be saying how good it was to have me as your President," Trump explained.
Trump concluded, "Wasn't it great to be energy independent, but we are energy independent no more. Shame, shame, shame. Other than that, have a great Memorial Day Weekend!"
A CNBC article today reported that gas prices are expected to be the highest for a Memorial Day weekend in seven years, and prices could stay elevated all summer.
According to AAA, the current average price for a gallon of unleaded gasoline of $3.04 per gallon, 16 cents more than a month ago and $1.08 per gallon higher than last year and they expect 37 million Americans to travel this weekend, a 60% increase over last year when the economy was still shut down.
A fact check has attempted to absolve the Biden administration of any responsibility, however, suggesting that his policies aren't behind the price increases.
Gas prices are up because of a rapid and unexpected bounce-back in demand, and because of lingering problems from the forced shutdown early this month of the Colonial Pipeline, which provides 45% of the fuel consumed on the East Coast, the fact check insists.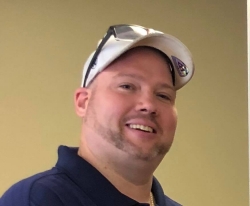 Latest posts by David Caron
(see all)