President Donald Trump declared today he was healthy enough to return to the campaign trail tomorrow night with a rally in Sanford, Florida, which is just north of Orlando.
He tweeted out to his supporters, "See you in FLORIDA tomorrow night. Big Rally!!!"
See you in FLORIDA tomorrow night. Big Rally!!!

— Donald J. Trump (@realDonaldTrump) October 12, 2020
According to the Palm Beach Post, the president's visit caps an all-hands on deck campaign push across Florida that featured speeches by Donald Trump Jr. and Vice President Mike Pence, who stumped in Orlando and The Villages on Saturday with second lady Karen Pence.
Trump declared in a Fox News interview today that he's "immune" from the virus and added that he "is in very good shape to fight the battles."
The rally will take place at Orlando Sanford International Airport and was originally scheduled for Oct. 2 but was postponed after the president tested positive for the virus.
Former U.S. Sen. George LeMieux, a Florida Republican, said, "Intensity really matters. I would tell you that prior to the debate and prior to the president getting COVID, here in Florida, the intensity was with the president. I am not so sure about that now."
LeMieux said, however, that he still believes Trump can win the state, although it might be a more narrow margin.
President Trump delivered remarks yesterday during a "peaceful protest for law & order" from a balcony at the White House.
LIVE: President @realDonaldTrump delivers remarks at a peaceful protest for law & order https://t.co/BlGvcjjNVX

— The White House (@WhiteHouse) October 10, 2020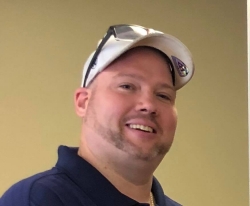 Latest posts by David Caron
(see all)