After taking longer than expected, information relating to the censoring of the New York Post Hunter Biden laptop story is now being revealed.
It appears that Elon Musk has enlisted the help of journalist Matt Taibbi to relay the information in a long series of tweets.
In one, Taibbi shared a screenshot of an email and reported that "White House spokeswoman Kaleigh McEnany was locked out of her account for tweeting about the story, prompting a furious letter from Trump campaign staffer Mike Hahn, who seethed: 'At least pretend to care for the next 20 days.'"
The email from Hahn was to three email addresses at Twitter, "cstrom," "Lauren Devoll," and "Twitter Government & Politics."
"Kayleigh McEnany (@kayleighmcenany) has been locked out of her account for simply talking about the New York Post story," the email began.
"All she did was cite the story and firsthand reporting that has been reported by other outlets and not disputed by the Biden campaign," the email continued.
Hahn then demanded, "I need an answer on when/how she will be unlocked."
"I also don't (appreciate) how nobody on this team called me regarding the news that you'll be censoring news articles," the email continued.
Hahn concluded, "Like I said, at least pretend to care for the next 20 days."
McEnany shared the tweet from Taibbi in a quote tweet where she said, "Thank you, @elonmusk"
Thank you, @elonmusk ⬇️ https://t.co/jWSzuWVNWd

— Kayleigh McEnany (@kayleighmcenany) December 3, 2022
Taibbi then revealed in the next replies:
"This led public policy executive Caroline Strom to send out a polite WTF query."
"Several employees noted that there was tension between the comms/policy teams, who had little/less control over moderation, and the safety/trust teams:"
"Strom's note returned the answer that the laptop story had been removed for violation of the company's "hacked materials" policy:"
"Although several sources recalled hearing about a 'general' warning from federal law enforcement that summer about possible foreign hacks, there's no evidence – that I've seen – of any government involvement in the laptop story. In fact, that might have been the problem…"
"The decision was made at the highest levels of the company, but without the knowledge of CEO Jack Dorsey, with former head of legal, policy and trust Vijaya Gadde playing a key role."
"'They just freelanced it,' is how one former employee characterized the decision. 'Hacking was the excuse, but within a few hours, pretty much everyone realized that wasn't going to hold. But no one had the guts to reverse it.'"
"You can see the confusion in the following lengthy exchange, which ends up including Gadde and former Trust and safety chief Yoel Roth. Comms official Trenton Kennedy writes, 'I'm struggling to understand the policy basis for marking this as unsafe'."
"By this point 'everyone knew this was f*cked,' said one former employee, but the response was essentially to err on the side of… continuing to err."
As we previously reported, McEnany called it a "big deal" that Musk was planning to reveal the information and was hoping to get some answers.
We will update as the story continues to evolve.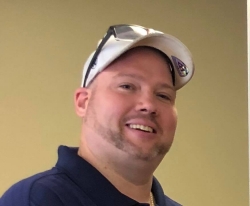 Latest posts by David Caron
(see all)