This morning on MSNBC's 'Morning Joe' hosts Mika Brzezinski and Joe Scarborough discussed and bashed President Trump pretty much nonstop for much of the show. In one clip, the pair accuse him of racism multiple times in regards to his response from a question asked by an Asian reporter yesterday during the press briefing.
Prior to that clip and after dedicating the beginning of the show to non-stop Trump bashing, the president had shared a tweet from John Solomon which talked about how Scarborough had to apologize to VP Mike Pence and Ted Cruz. He called him, "ColdCaseJoe."
ColdCaseJoe! https://t.co/4EWnS6fZcX

— Donald J. Trump (@realDonaldTrump) May 12, 2020
After that discussion, Trump again took to Twitter to expound further and asked if Scarborough had gotten "away with murder?" Trump called him a "total nut job" and asked why he left Congress "so quietly and quickly?"
When will they open a Cold Case on the Psycho Joe Scarborough matter in Florida. Did he get away with murder? Some people think so. Why did he leave Congress so quietly and quickly? Isn't it obvious? What's happening now? A total nut job!
When will they open a Cold Case on the Psycho Joe Scarborough matter in Florida. Did he get away with murder? Some people think so. Why did he leave Congress so quietly and quickly? Isn't it obvious? What's happening now? A total nut job!

— Donald J. Trump (@realDonaldTrump) May 12, 2020
Upon hearing about the tweet, Scarborough urged the president to "turn off the tv." He said, "You do your job, we'll do ours, and America will be better off for that."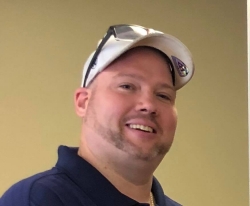 Latest posts by David Caron
(see all)