Former President Trump's attorney Bruce Castor, Jr. called out Sen. Ben Sasse (R-NE) in his opening statement today, bringing up Sasse's looming censure by the state GOP.
We reported on Saturday that Sasse attacked Nebraska GOP State Central members in a video after they threatened to censure him an upcoming Saturday meeting for his criticism of former President Trump following the Jan. 6 siege on the Capitol.
"The political party was complaining about a decision he made as a United States senator. You know, it's interesting because I don't want to steal the thunder from the other lawyers, but Nebraska, you're going to hear, is quite a judicial thinking place, and just maybe Sen. Sasse is on to something," Castor began.
Castor continued, "You'll hear about what it is that the Nebraska courts have to say about the issue that you all are deciding this week. There seem to be some pretty smart jurists in Nebraska and I can't believe that a United States senator doesn't know that."
"A senator like the gentleman from Nebraska whose Supreme Court history is ever present in his mind and rightfully so. He, he faces the whirlwind even though he knows what the judiciary in his state thinks," Castor pointed out. 
Castor concluded by suggesting that "People back home will demand their House members continue the cycle as political fortunes rise and fall. The only entity that stands between the bitter infighting that led to the downfall of the Greek republic, and the Roman republic, and the American republic, is the Senate of the United States."
Washington Post reporter Mike DeBonis said that "Senators seemed befuddled by this riff. Sasse was looking down until Portman alerted him. Upon the 'whirlwind' comment, Fischer, who sits in front of Sasse, turned around & made an comment to him. That sparked an inaudible exchange between those 3 plus Burr & T. Scott."
Senators seemed befuddled by this riff. Sasse was looking down until Portman alerted him. Upon the "whirlwind" comment, Fischer, who sits in front of Sasse, turned around & made an comment to him. That sparked an inaudible exchange between those 3 plus Burr & T. Scott. https://t.co/Doq926SmcE

— Mike DeBonis (@mikedebonis) February 9, 2021
In another part of his opening argument, Castor said, "We are really here because the majority in the House of Representatives does not want to face Donald Trump as a political rival in the future, that's the real reason we're here."
Castor added that "the political pendulum will shift one day" and when it does, "this chamber and the chamber across the way will change one day and partisan impeachments will become commonplace."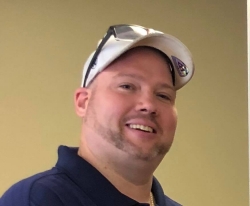 Latest posts by David Caron
(see all)