As the left-wing media outlets have continued to downplay Truth Social and report on rumors that former President Donald Trump and his son are not on the board anymore, the SPAC stock designed to buy Truth Social is skyrocketing.
That is because Truth Social is seen as a right-wing Twitter alternative. With Musk no longer taking over Twitter, for now, Truth is much more relevant, as Twitter is likely to continue with its anti-conservative censorship plans no matter how much money they lose in our speculation. Earlier today we reported:
Tesla was up 3% and DWAC 16% as of our last check, in after-hours trading.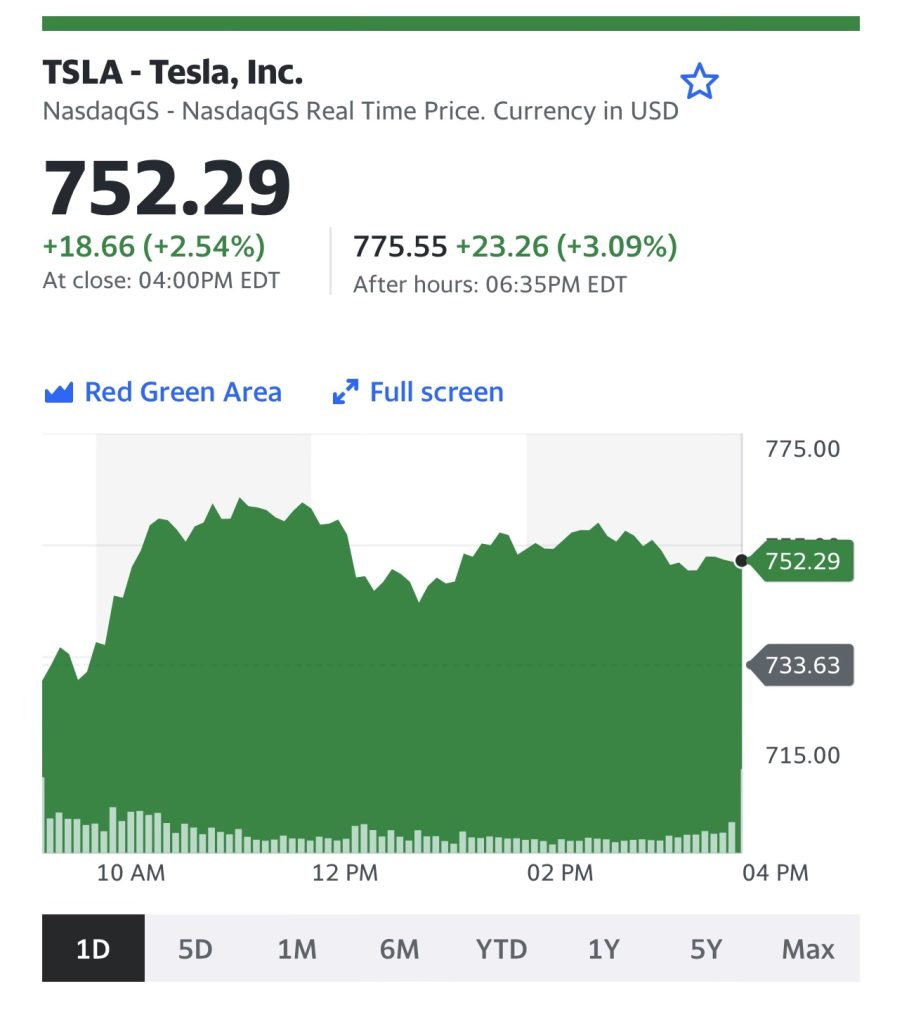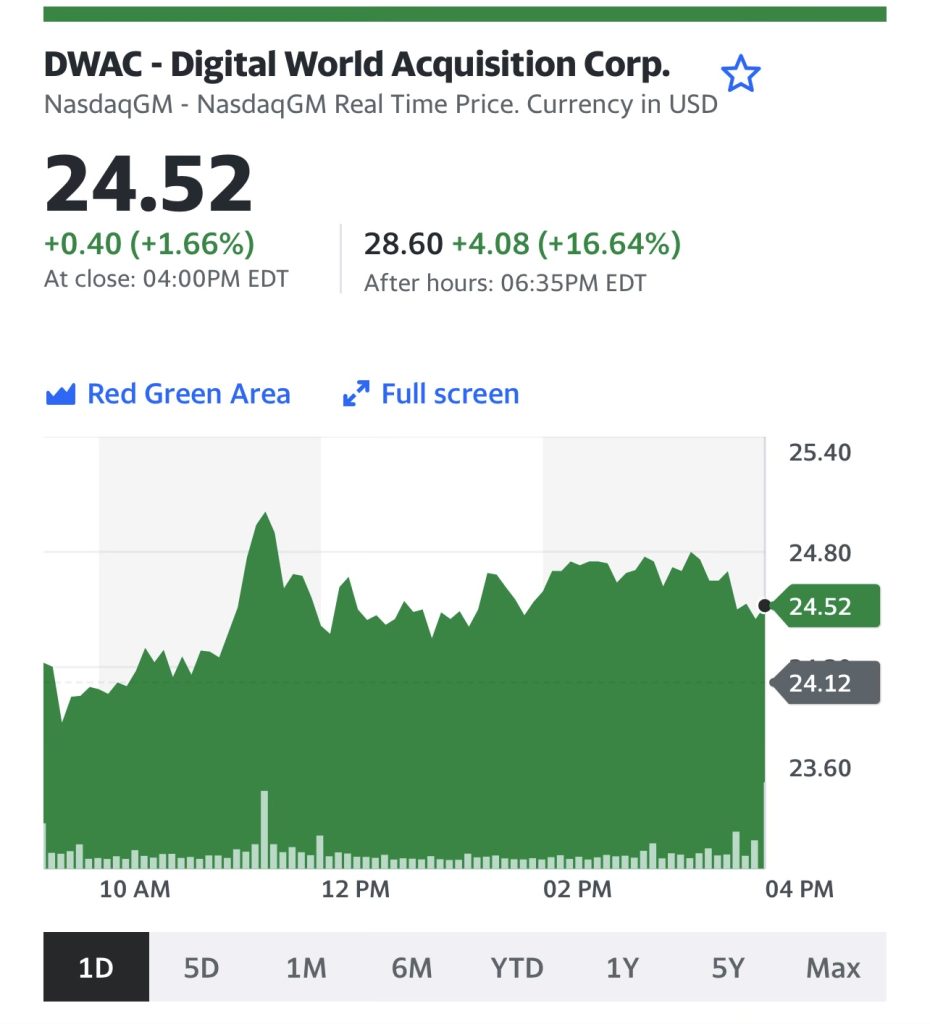 Meanwhile, investors seem relieved that even though there is a chance Musk might be on the hook for $1 billion dollars in the Twitter acquisition cancelation, Tesla is now going to get his focus and won't be levered for the Twitter buyout. So both DWAC and TWTR are rocking higher in the after-hours markets on the Twitter acquisition failure news.
It's likely that Trump's Truth Social still has many hurdles to jump to get ads and become profitable and fix technical glitches. However, without a Musk-run Twitter, it fills a vacuum that others such as Gab.com and Parler have also sought to do.
Truth Social comes with the Trump brand, however, which is driving much of the stock speculation in our view. We are not financial experts, however, and this article is not investment advice, only news, opinion, and entertainment.
It will be interesting to see how anti-Musk anti-free speech leftists react to the Twitter news and how investors and the broader markets react next week as stock indexes appear to be attempting a comeback from the recession under Biden's watch.
It will also be interesting to see what Musk has to say and if the Twitter deal is totally done or if he'll try something different down the line.
Latest posts by Ian MacDonald
(see all)