Last night, Tucker Carlson slammed Barack Obama for the eulogy he gave at the funeral of the late Congressman John Lewis. He described the former president as "one of the sleaziest and most dishonest figures in the history of American politics."
Tucker Carlson: "Imagine if some greasy politician showed up at your loved one's funeral and started throwing around stupid partisan talking points about senate procedure."
Tucker Carlson: "Barack Obama one of the sleaziest and most dishonest figures in the history of American politics use of George Floyd's death at a funeral to attack the police." pic.twitter.com/UXNI84GSKP

— nikki mccann ramírez (@NikkiMcR) July 31, 2020
We reported yesterday about how Obama had called to an end for the filibuster during the speech. Carlson pointed out that it sounded like a campaign speech. There was no mention of things that Lewis might have enjoyed doing outside of politics by Obama.
From the Hill:
"Bull Connor may be gone. But today we witness with our own eyes police officers kneeling on the necks of Black Americans. George Wallace may be gone. But we can witness our federal government sending agents to use tear gas and batons against peaceful demonstrators," Obama said. 
Conner was the commissioner of public safety in Birmingham, Ala., and in the 1960s directed the use of fire hoses and attack dogs on people demonstrating for civil rights. He's since become a symbol of that era's most racist leaders.
Carlson cut off the clip at that point with his own commentary, decrying Obama for comparing today's police officers to such a noxious historic figure. 
"Bull Connor?" Carlson stated. "The country falling apart, riven by racial strife and tribalism, and one of the most respected people in the whole country decides to pour gasoline on that and compare the police to Bull Connor? As if America or Minneapolis is like Birmingham, Ala., in 1963? It's insane. It's reckless."
"Of course, Obama doesn't care. It's only about November and the coming election," Carlson said.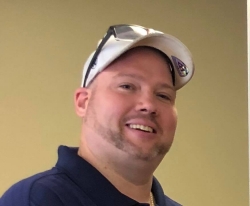 Latest posts by David Caron
(see all)