A stunned Tucker Carlson pushed back after White House Chief of Staff Ron Klain went on MSNBC and said that Joe Biden recently issued "one final warning" to vote for Democrats.
Benny Johnson tweeted a clip from Carlson's Fox News show last night and declared, "Tucker just ended Ron Klain's career. I've never seen a beating like this broadcast on live TV. Wow."
Carlson began the clip by explaining that he believes the Democrat Party's entire existence is based on power.
"So everything is on the line for them, they can't lose, and because they can't lose, they are now getting explicit about what if," Carlson explained.
Carlson then prefaced the clip that he was about to share by noting, "Here's Ron Klain, Joe Biden's all-powerful Chief of Staff issuing an explicit threat to anyone who might be thinking of voting the wrong way on Tuesday."
Klain said on MSNBC in the clip, "The president decided a few days ago that it was important to issue one final warning on this issue, to make very clear, to leave no doubt that we have people still out there peddling 'The Big Lie.' People now raising the issue of election denial in this election."
Carlson then went in:
"One final warning? One final warning?? Really?? Who do you think you are talking to Ron Klain?? Illiterate villagers??"
"We're Americans, we are free people. You don't get to warn us of anything, much less for the last time. 'This is your final warning.'"
"Yeah, don't think so, you don't get to say that Ron Klain. You don't get to say that, ever."
Tucker just ended Ron Klain's career.
I've never seen a beating like this broadcast on live TV. Wow 🔥 pic.twitter.com/ayjYFYtnRo

— Benny Johnson (@bennyjohnson) November 4, 2022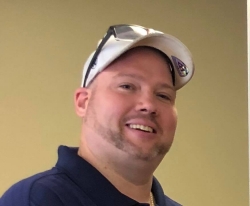 Latest posts by David Caron
(see all)