U.S. House Rep Jim Langevin (D-RI) today became the 28th House Democrat to announce that they won't seek re-election in 2022.
Langevin was elected to eleven straight terms in the House and was the first quadriplegic to serve in Congress.
WPRI 12 News reported that Langevin's surprise announcement instantly scrambles the Rhode Island political landscape, creating the state's first open congressional seat since 2010, when Democrat Patrick Kennedy retired.
Langevin wrote in an op-ed published this afternoon on The Providence Journal's website, "I have not come to this decision lightly, but it is time for me to chart a new course, which will allow me to stay closer to home and spend more time with my family and friends."
"And while I don't know what's next for me just yet, whatever I do will always be in service of Rhode Island," Langevin added.
Langevin also tweeted out a video announcing his decision where he read off the op-ed and called his time in office as "the privilege of a lifetime."
Thank you, Rhode Island. https://t.co/5bBFektfyo

— Jim Langevin (@JimLangevin) January 18, 2022
Langevin represents the 2nd Congressional District, which covers the western half of Rhode Island, and a year ago, many observers expected the state to lose one of its two congressional seats once the new census numbers came out, but a higher-than-expected population count allowed the state to keep both for another decade.
The 2nd Congressional District is expected to continue to be heavily Democratic at around +17 by 2020's results, although the upcoming race will likely be closer.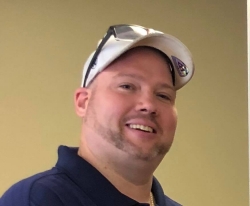 Latest posts by David Caron
(see all)