The CEO of the Volkswagen Group Herbert Diess claimed today that it was still possible to reach its self-imposed target of becoming the world's largest seller of electric vehicles by 2025.
At the FT Future of the Car 2022 conference, Diess said that he believes, "It will be a tight race but we won't give up on it."
"I have to say we didn't expect our main U.S. competitor to be so fast and well-prepared," Diess added.
As Electrek pointed out, however, last quarter, the VW group delivered 99,064 all-electric vehicles, while during the same period, Tesla delivered over 310,000 all-electric vehicles.
The totals by Tesla for the quarter were a new all-time delivery record and came despite significant challenges like the supply chain shortage.
This year, Tesla opened its first European gigafactory near Berlin, challenging Volkswagen as well as peers BMW and Mercedes-Benz on their home turf.
It was also reported that Ford will sell 8 million of its shares in Rivian, which caused the value of the start-up electric truck maker company's stock to tumble.
Ford currently owns 102 million shares altogether, so it is only a small percentage overall.
Amazon owns 150 million shares in the company and has ordered a fleet of electric delivery vans to be produced by them.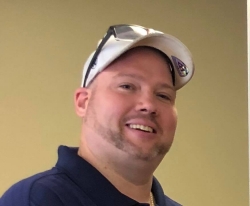 Latest posts by David Caron
(see all)