It was announced today that Maricopa County, Arizona is going to be getting some new voting tabulation machines after the ones used in the November election were "accessed" in the audit.
Arizona GOP State Senator Wendy Rogers shared the news, but suggested that instead of replacing the machines with new machines from the same vendor, she called for them to "Ban ALL fraud machines!"
Ban ALL fraud machines! https://t.co/KHABrqTOBH

— Wendy Rogers (@WendyRogersAZ) June 28, 2021
Arizona's Democratic Secretary of State Katie Hobbs had previously written a letter to the Maricopa County Board of Supervisors suggesting that the old machines should no longer be used.
"The lack of physical security and transparency means we cannot be certain who accessed the voting equipment and what might have been done to them," Hobbs wrote at the time.
Hobbs threatened as well that if the county had decided to use the machines in future elections anyway, she would consider decertifying them.
Democrats like Hobbs and the mainstream media have been attempting to establish a narrative that the company that was hired to help with the audit, Cyber Ninjas, is untrustworthy.
Cyber Ninjas were mentioned in the press release regarding the machines as well and it is clear that this is part of an attempt to downplay whatever results are released as well.
Jen Fifield with The Arizona Republic reported that Maricopa County announces it will not use any of the voting equipment that has been in the hands of Cyber Ninjas again.
County was required under subpoenas to give most of the $6 million in equipment it leases from Dominion to the Senate for the audit, Fifield added.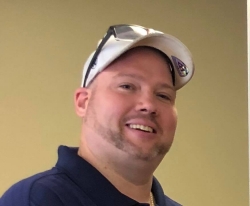 Latest posts by David Caron
(see all)