Among the murders that took place in Chicago over the weekend, a 3-year-old was shot dead during a road rage incident.
The death occurred after the victim's mother had tried to flee a road rage incident, but the other driver followed her, according to CPD Eighth District Commander Bryan Spreyne.
ABC7 reported that someone in the backseat of a red sedan fired at the mother's car with one of the bullets striking 3-year-old Mateo in the head.
"One of the shots struck the 3-year-old child. He was taken to Christ Hospital and succumbed to his injuries," Spreyne explained.
Spreyne added, "Our vow to the child's family, and to the entire city is we will not rest until those responsible for this senseless and cowardly act of violence are brought to justice."
Community activist Andrew Holmes said following the murder, "That mother is still grieving. All she's doing is clutching onto two dinosaurs, and this was the baby's favorite toy."
"We can get these baby killers off the streets," Holmes insisted.
Police have asked for anyone who might have captured the shooting on surveillance video to come forward and have offered a $7,000 reward.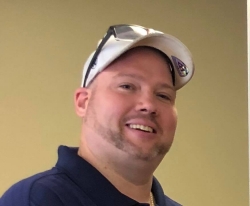 Latest posts by David Caron
(see all)