#Metoo champion Alyssa Milano, who campaigned for Andrew Gillum in 2018 tweeted out last night at President Trump that, "November is coming, you are a disgrace and embarrassment. History will not be kind to you. Please stop talking."
#DearMrPresident

November is coming. You are a disgrace and embarrassment. History will not be kind to you.

Please stop talking.

Best,
Alyssa Milano

— Alyssa Milano (@Alyssa_Milano) April 5, 2020
Milano has been curiously silent on the sexual assault allegations against Democrat Presidential Candidate Joe Biden, who has been silent himself while riding out the virus from the comfort of his home in Delaware.
She had attended the Brett Kavanaugh hearings when he was accused of sexual assault from many years prior and said "I believe Dr. Christine Blasey Ford."
"It was a very hard day to be in that room, but I was proud to be a woman and I was proud to be a survivor, and I felt like I needed to be there for other survivors that couldn't be there," Milano told CNN.
She has called now multiple times for a "national shelter-in-place NOW." She says that "anything less is going to prolong this f*cking pandemic." She implored her followers and other users to spread the message.
There needs to be a national shelter-in-place NOW. Anything less is going to prolong this fucking pandemic. Repeat after me. https://t.co/rUV23HZmRm

— Alyssa Milano (@Alyssa_Milano) April 4, 2020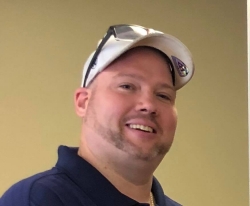 Latest posts by David Caron
(see all)