The FDA head Dr. Stephen Hahn spoke today at the Daily Press Briefing about two different possibilities on Coronavirus treatment. The first is the continued trials of Hydroxychloroquine.
Laboratory studies have shown that the drug blocked the coronavirus from entering cells, however health officials stress that the drug should only be prescribed by a doctor and is being studied in clinical trials.
FDA Commissioner Dr. Stephen Hahn: the Trump administration with FDA issued "emergency use authorization," providing hope for a treatmenthttps://t.co/i1TAc9egMF pic.twitter.com/fUlce1nn3n

— RNC Research (@RNCResearch) April 4, 2020
Former Republican Senate candidate in Virginia, Corey Stewart, said today that the grandson of a former Supervisor in his county recovered after using the drug in combination with the Z-Pak.
Hahn also highlighted a program that uses convalescent plasma as a way to treat COVID-19 patients.
Based on prior experience with respiratory viruses & on data from China, convalescent plasma – the plasma from the blood of recovered #COVID19 patients – may potentially lessen severity or shorten the illness caused by #COVID19.
FDA is facilitating access to convalescent plasma to treat #COVID19 using multiple pathways. Our initial effort focused on emergency investigational new drug applications (eINDs), & we provided info to help health care providers submit applications to treat individual patients.
FDA is facilitating access to convalescent plasma to treat #COVID19 using multiple pathways. Our initial effort focused on emergency investigational new drug applications (eINDs), & we provided info to help health care providers submit applications to treat individual patients.

— Dr. Stephen M. Hahn (@SteveFDA) April 4, 2020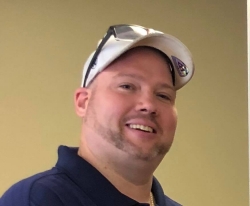 Latest posts by David Caron
(see all)