Virginia Democrat Lt. Gov. Justin Fairfax, who was accused of rape and sexual assault last year by two women who told their stories on CBS This Morning, has entered next year's race for Governor in the state.
The Associated Press reported that Fairfax is set to hold campaign kickoff events this weekend and joins a crowded field of Democratic hopefuls looking for their party's nomination to run for governor in 2021.
The allegations are still unsettled as a defamation suit filed by Fairfax against the women was dismissed in February and Fairfax has now appealed that ruling.
In a speech to the State Senate following the allegations, Fairfax said that "if we go backwards in a rush to judgment, and we allow for political lynchings without any due process, any facts, any evidence being heard, then I think we do a disservice to this very body in which we all serve."
Following the testimonials from the two accusers, Fairfax again denied the accusations and released results from two polygraph tests. "Such conduct is against everything I've stood for in both my public and private life," he said.
Fairfax invoked racial history in regards to those allegations and recently he has been involved with another situation in the Commonwealth that he has accused of being racially motivated.
Democratic State Senator L. Louise Lucas has been charged with a felony related to her actions prior to the toppling of a Confederate statue that resulted in a serious injury and Fairfax recently called it a "targeting" of Black leaders designed to exact political revenge because Lucas has been advocating changes to the criminal justice system.
Fairfax, who called for the charges to be dropped, joined former Virginia Gov. Terry McAuliffe at a rally last week to support Lucas and also appeared at her arraignment.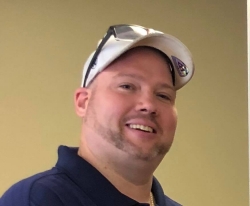 Latest posts by David Caron
(see all)