U.S. House Rep Andy Biggs (R-AZ) got in on the fun at the Arizona Trump rally by mocking Joe Biden and his perceived lack of awareness, while incorporating the anti-Biden chant "Let's Go Brandon."
Biggs began the joke by announcing, "So I forgot to mention this there, I was told that there is a car out there and we think that the lights are on, the registration seems to belong to Lesko Brandon."
"Anyone in here know Lesko Brandon?" Biggs wondered as the crowd began to chant "Let's Go Brandon."
Biggs then got serious again and declared, "Look, I know you will keep fighting and I know Donald J. Trump will keep fighting and you know I will keep fighting."
"With faith in God, this nation under God will be preserved and free. Let's deserve and work to fulfill the promises of God to this nation. Let us not be found wanting. Let us make the sacrifices necessary and may God then bless this country," Biggs urged.
Looking to the future, Biggs continued, "That this country will last for a thousand years of freedom and prosperity for our children and our grandchildren, those who come after it and God will bless America."
"Let's keep fighting, thank you all very much, Let's Go Brandon," Biggs concluded.
On Wednesday, Biggs told KTAR News 92.3 FM's "The Mike Broomhead Show" that he believes Trump will run again in 2024.
"He's never told me this, but I personally think he's going to run for president if his health allows it," Biggs suggested in the interview.
Biggs added, "I think that's the case. I don't know that that's the case, but I think that's the case."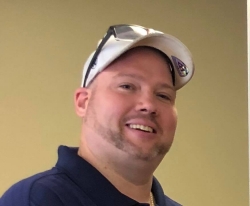 Latest posts by David Caron
(see all)