In a press release issued today, the Arizona State Senate Republicans announced that a team of auditors has been hired to review the 2020 election in Maricopa county.
The county is the largest in the state and held the results in limbo for a substantial period after the election.
The team of auditors are scheduled to complete a comprehensive, full forensic audit of the 2020 election in Maricopa county, according to the press release.
The press release goes on to say that they spent months interviewing various forensic auditors and decided on a team of four auditors to complete the process.
Republican State Senator Wendy Rogers celebrated the press released and announced, with fire emojis, "It's official!"
It's official! 🔥🔥🔥https://t.co/z04gvXv0Lc

— Wendy Rogers (@WendyRogersAZ) March 31, 2021
At the end of February, we reported that a judge had ordered by subpoenas that Maricopa Country election officials hand over 2.1 million ballots from the 2020 presidential election to the Arizona State Senate to review and audit to the ballots. 
A week later, Maricopa County Board Chairman Jack Sellers, a Republican, sent a letter to all 30 state Senators, accompanied by a photo of a truck loaded with some of the 2,800 boxes of ballots, NBC 12 news reported.
Sellers message was reportedly that the county was ready to deliver the ballots that Monday, but Senate Republicans' lawyer said there was nowhere to put them and to let them know if they still wanted them.
"We the People AZ Alliance" applauded the news as well and said in a tweet, "Proud of all the 'We the People' who kept up the consistency of reaching out & letting your voices be heard. Thank you @FannKfann@SonnyBorrelli@votewarren@RickGray & the Senate Judiciary for taking charge & action. Also, thank you to @Steve_Chucri for voting for an audit."
Proud of all the "We the People" who kept up the consistency of reaching out & letting your voices be heard. Thank you @FannKfann @SonnyBorrelli @votewarren @RickGray & the Senate Judiciary for taking charge & action. Also, thank you to @Steve_Chucri for voting for an audit. https://t.co/X3V4UEQ9Qw

— We the People AZ Alliance (@WethePeopleAZA1) March 31, 2021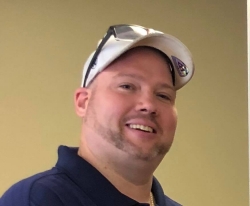 Latest posts by David Caron
(see all)