In an interview earlier today with Larry Kudlow on Fox Business, U.S. House Rep French Hill (R-AR) declared that "Sarah Sanders will be the next governor of Arkansas."
Sanders later went on Kudlow's show as well and she shared a clip of the interview where Kudlow played a flashback to Hill's declaration and she said in the tweet, "Thank you to my dear friend the great @larry_kudlow!"
Kudlow introduced Sanders by saying, "Joining us now best of the best, blue chip, this is class A+ stuff, Sarah Sanders, my pal, I say it former white house press secretary for President Trump."
After he showed the clip, Kudlow noted that himself, Sanders, and former President Trump will be speaking at the Conservative Political Action Conference.
Kudlow then asked, "How's the race looking for you?" Sanders replied, "It's looking great and frankly Larry, I think I should quit the interview right now" after the endorsement from Hill (jokingly).
Thank you to my dear friend the great @larry_kudlow! pic.twitter.com/bzDYmL9pGK

— Sarah Huckabee Sanders (@SarahHuckabee) February 23, 2021
Recently, however, an author at The Bulwark Tim Miller claimed that her candidacy "wasn't met with immediate excitement among the Republican establishment" in the state.
He complained in his piece that the other candidates who were running against her had worked their way up, but her only credential was her "proximity" to the former president.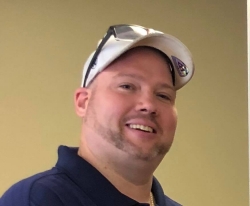 Latest posts by David Caron
(see all)