Kayleigh McEnany appeared this weekend on "Fox & Friends Weekend" to discuss the border crisis. During her appearance she criticized Vice President Kamala Harris.
Describing the terrible conditions at the international bridge where thousands have now gathered, McEnany asked, "Where's the great humanitarian Kamala Harris?"
McEnany's colleague Laura Ingraham didn't hold back in a tweet criticizing Harris for her lack of action regarding the border crisis either, which she is supposed to be in charge of.
Ingraham shared a new drone shot from Bill Melugin, a colleague of her and McEnany, of the international bridge and lamented, "VP Harris has spent more time haggling over her Vogue cover than on the border crisis."
Melugin reported, "BREAKING: Our @FoxNews drone is back over the international bridge in Del Rio, where it appears the mass of migrants has expanded once again. Stunning visuals. More than 11,000 under the bridge as of yesterday w/ more streaming in. Expect that number to be bigger today."
VP Harris has spent more time haggling over her Vogue cover than on the border crisis. https://t.co/lWWdWIazF2

— Laura Ingraham (@IngrahamAngle) September 18, 2021
Prior to Harris taking office, controversy erupted after her team said that Vogue's cover photo of her for the magazine's February issue was not the shot both sides had agreed upon.
An article in the LA Times yesterday was titled, "After a summer of criticism, political pressure on Kamala Harris eases — for now."
In the article, they reported that the past few weeks have been some of the toughest for President Joe Biden, who has absorbed bipartisan criticism for the chaotic withdrawal from Afghanistan and national frustration over the resurgence of the COVID-19 pandemic.
The article noted that and "in a paradox," the negative attention directed at Biden has taken some of the pressure off Vice President Kamala Harris, who spent the early part of the summer taking heat over the large increase of migrants heading to the U.S.-Mexico border.
The number of Central Americans seeking to cross the border remains high, but you're not seeing quite so much of Harris on your television screens over the last few weeks, the article continued.
It is then suggested by the author that "a little quiet time, at least for now, may help a vice president struggling in public opinion polls."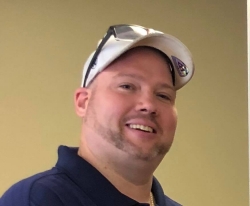 Latest posts by David Caron
(see all)