The Capitol Police have reinstalled the fence around the Capitol for Joe Biden's Tuesday State of the Union address at the behest of the Secret Service.
Politico's Nicholas Wu shared the news in a tweet with a picture of the fencing and said, "Looks like the Capitol fence is coming back ahead of the State of the Union."
CSPAN's Craig Caplan reported in a quote tweet of Wu a pair of quotes from Acting House Sergeant at Arms William McFarland.
"At the request of the United States Secret Service, the Architect of the Capitol will erect a fence around the United States Capitol for the State of the Union Address," McFarland stated.
According to McFarland, the fence will be removed on Wednesday following the address, after being installed yesterday.
House SAA: "The installation of this fence will be completed today Sunday, February 5 and will be removed on Wednesday February 8."

— Craig Caplan (@CraigCaplan) February 5, 2023
Leftist retired Lt. General Russel L. Honoré said in a tweet earlier today that perhaps there could be a potential situation during the address.
"Let's see how the @SecretService@CapitolPolice @FBI @DHSgov secure the #Capitol tomorrow night," Honoré declared.
Honoré then threw red meat to the base as he speculated, "Let's see if @SpeakerMcCarthy try and allow #MAGA to bring guns into the @POTUS state of the union!"
"Capitol Still not Hardened! Will the fences go up? @11thHour @nytimes @CNN," Honoré wondered, apparently unaware of the news.
Let's see how the @SecretService @CapitolPolice @FBI @DHSgov secure the #Capitol tomorrow night . Let's see if @SpeakerMcCarthy try and allow #MAGA to bring guns into the @POTUS state of the union ! Capitol Still not Hardened! Will the fences go up ? @11thHour @nytimes @CNN

— Russel L. Honore' (@ltgrusselhonore) February 6, 2023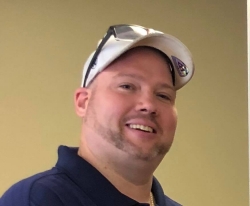 Latest posts by David Caron
(see all)