An attorney representing the St. Louis couple, Mark and Patricia McCloskey, who were protecting themselves as an angry mob of protesters stormed into their neighborhood, has filed a motion to disqualify St. Louis Circuit Attorney Kim Gardner and her office from pursuing their case.
In the court filing, attorney Joel Schwartz believes Circuit Attorney Kim Gardner should not be allowed to prosecute their case because of a campaign email and campaign literature sent out regarding the incident.
Previously, Gardner has railed against political intervention in the case herself, saying that it's "unbelievable" that the Governor would "seek advice from one of the most divisive leaders in our generation" referring to President Trump.
From KMOV:
According to Wednesday's court filing, in one email, sent out before charges were filed, Gardner's campaign literature read: "You might be familiar with the story of the couple who brandished guns during a peaceful protest outside of their mansion" and "…President Trump and the Governor are fighting for the two who pointed guns at peaceful citizens…" The literature contained links to donate to her re-election campaign.
The filing also states campaign literature was sent after the charges, again referencing the McCloskeys' case and links to donate.
Gardner and attorney Mary Pat Carl are facing off in the Democratic primary Tuesday. The winner is the presumptive circuit attorney for the next four years. 
The McCloskeys' attorneys state the campaign emails show Gardner has personal interest in the outcome of the case.
"Here, a reasonable person with access to all the facts would find that there was at least the appearance of impropriety, in that Ms. Gardner's decision may have been affected by her personal, political, financial, and professional interests, and that her neutrality, judgement, and ability to administer the law in an objective manner may have been compromised," the filing wrote.
In asking for Gardner and the entire Circuit Attorney's Office to be disqualified in the matter, attorney Joel Schwartz requests that a special prosecutor be appointed to handle the case.
News 4 has reached out to the Circuit Attorney's Office comment.
Patricia and Mark McCloskey are each facing one count of Unlawful Use of a Weapon – Flourishing. The charges stem from a June 28 incident where they were seen pointing guns at protesters who were marching outside of their home on Portland Place heading to St. Louis Mayor Lyda Krewson's home.
They are scheduled for a first appearance in court August 31st. A hearing date for the Motion to Disqualify has not yet been set.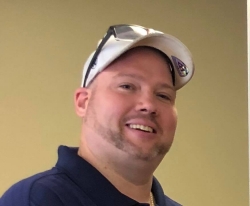 Latest posts by David Caron
(see all)