In the wake of the spread of the Coronavirus, a couple of famous prisoners took the opportunity to request an early release. Michael Avenatti and Michael Cohen were both denied an early release by judges. President Trump took to Twitter this morning to mock Avenatti's denial by saying, "Gee, that's too bad. Such a fine guy. Presidential aspirations you know!"
Gee, that's too bad. Such a fine guy. Presidential aspirations you know! https://t.co/MgOWgAzMxs

— Donald J. Trump (@realDonaldTrump) March 25, 2020
Avenatti has been held for attempting to extort Nike and attempted to secure his release on March 18th, by arguing that he is especially vulnerable to the coronavirus while awaiting trial in custody in New York.
Avenatti's attorney, Dean Steward, said his client had contracted pneumonia around Christmas while he was out of custody, but he has since recovered. Avenatti's New York cellmate, however, has fallen ill and appeared to have symptoms similar to COVID-19, according to Steward, who said the man has not been tested as far as his client knows.
"He's more vulnerable than everybody else for that reason," Steward said, referring to his client's bout of pneumonia and exposure to someone who potentially has the virus. On Saturday, U.S. District Judge James V. Selna denied Avenatti's request.
"The Court is mindful of the Covid 19 pandemic," Selna wrote. "The Court accepts Avenatti's showing that the had pneumonia about six months ago. However, there is no showing that his cell mate was infected by the virus, and there have been no reported cases of Covid 19 at the New York MCC.2 As the Government points out, much of Avenatti's criticism about the facility relate to a different facility in Brooklyn. There is no basis to release Avenatti on medical grounds."
Cohen's release request was reported on the March 17th and he had been seeking a sentence reduction since last year, arguing prosecutors were refusing to accept his cooperation because doing so would implicate President Donald Trump in crimes. He had no reason given other than the general outbreak.
District Judge William Pauley on Tuesday turned down the request and gave Cohen a tongue-lashing for refusing to come to terms with the gravity of the tax fraud, campaign finance and false statement charges Cohen pleaded guilty to about a year and a half ago.
"Ten months into his prison term, it's time that Cohen accept the consequences of his criminal convictions for serious crimes that had far reaching institutional harms," Pauley wrote in a two-page order.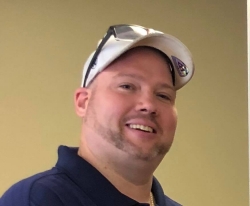 Latest posts by David Caron
(see all)