On again off again supporter of President Trump, conservative icon Ben Shapiro took to Twitter today to lambaste Trump's tweet highlighting his current policy position on Kim Jong Un and North Korea.
Shapiro Tweeted in a retweet of Trump's tweet saying:
Absolute stupid garbage. Kim's vision involves murdering his relatives with WMD in public places and creating massive gulags for dissenters while keeping millions in misery.
SEE TWEET FROM @benshapiro BELOW:
SEE FULL THREAD OF TRUMP'S TWEET IN SCREENSHOT BELOW: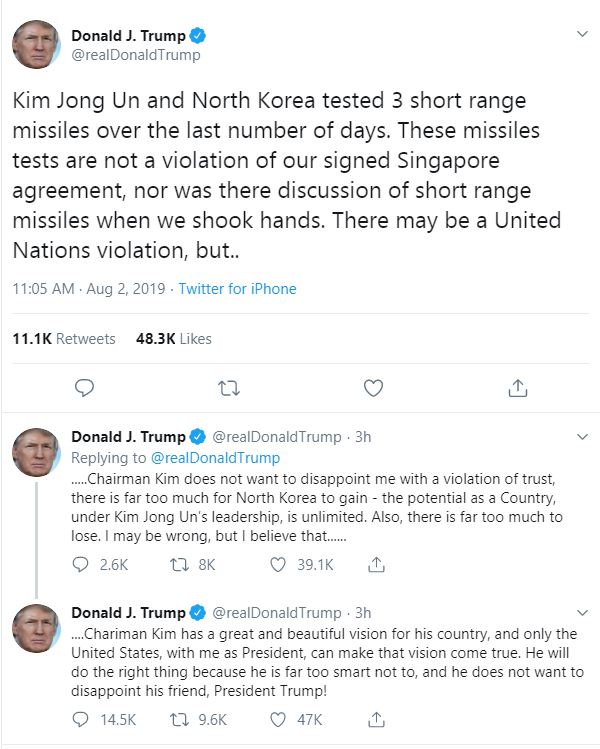 Conservative Shapiro has at times been very supportive of President Trump, especially when it comes to "owning the libs", and certain things like SCOTUS picks, but he has also been very critical at times of the president as well, and was not one of his earlier supporters. Shapiro's tweet garnered much backlash from die-hard Trump supporters, a few examples of which can be seen below.
SEE TWEETS FROM TRUMP SUPPORTERS BELOW:
Some tweets in the thread on Shapiro's own Twitter feed can indeed be found supporting Ben's view, but they are few and far between. Tweets like the ones above and many more can be found on the thread of his tweet for those who are curious to scroll and see, or perhaps tweet back their own thoughts.
In many cases, Shapiro has been a great ally in supporting President Trump and his America First agenda, but instances like this, and others such as when he criticizes Trump on his largely successful trade policies, it seems Ben is only shooting himself in the proverbial foot.
Latest posts by Ian MacDonald
(see all)