Joe Biden issued a statement today following the sentencing of WNBA player Brittney Griner requesting her release from Russia.
The statement was reminiscent of one that former President Barack Obama made following the 2016 presidential election where he said that he told Russian President Vladimir Putin to "Cut it out" in regards to hacking.
"Today, American citizen Brittney Griner received a prison sentence that is one more reminder of what the world already knew: Russia is wrongfully detaining Brittney. It's unacceptable, and I call on Russia to release her immediately so she can be with her wife, loved ones, friends, and teammates.  My administration will continue to work tirelessly and pursue every possible avenue to bring Brittney and Paul Whelan home safely as soon as possible."
Statement by President Joe Biden on the Sentencing of Wrongfully Detained American Brittney Griner: https://t.co/LaGPbGwNFU

— Karine Jean-Pierre (@PressSec) August 4, 2022
As we reported earlier, Griner has been found guilty by a Russian court of drug smuggling with criminal intent. Griner has been sentenced to 9 years. The prosecutors had requested nine and half years for her sentence.
Before the verdict was read Griner apologized saying, "I made an honest mistake, and I hope in your ruling it does not end my life," she said.
"I want to apologize to my teammates, my club, my fans, and the city of (Yekaterinburg) for my mistake that I made and the embarrassment that I brought on them. I want to also apologize to my parents, my siblings, the Phoenix Mercury organization back at home, the amazing women of the WNBA, and my amazing spouse back at home."
Griner was arrested in February and has been detained for 24 weeks in Russia. Griner had pled guilty to the charges while claiming that she had made a mistake while rushing to pack for her stay in Russia. She provided a prescription for the cannabis oil she had brought with her.
Griner has also continued to remark that it was an honest mistake and that she did not intend to break Russian law. The Biden administration has been in talks with Russia over securing the release of Griner in a prisoner exchange.
The original offer made by the United States was met with a counter offer requesting the U.S. secure the release of a convicted murderer, however, the exchange talks appeared to have stalled.
It seems unlikely that an outright request for Griner to be released and returned to the U.S. will be fulfilled at this point.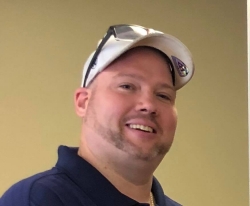 Latest posts by David Caron
(see all)