During a speech today at the White House, President Joe Biden announced a new slate of measures to combat the COVID-19 Delta variant.
Biden appeared to issue a threat to unvaccinated Americans at one point saying, "We've been patient, but our patience is wearing thin. And your refusal has cost all of us."
Biden's message to unvaccinated Americans: "We've been patient, but our patience is wearing thin. And your refusal has cost all of us." pic.twitter.com/akdOEcbe4M

— The Post Millennial (@TPostMillennial) September 9, 2021
At the beginning of his speech, Biden declared, "Many of us are frustrated with the nearly 80 million Americans who are still not vaccinated. This is a pandemic of the unvaccinated."
Biden's top COVID-19 advisor Dr. Anthony Fauci told Axios, the only way out of the current surge is vaccination.
From Business Insider:
Biden has signed an executive order mandating federal employees and contractors of federal agencies to get vaccinated without being able to opt-out and get regular testing instead, which is more stringent than a requirement announced in June that allowed for weekly testing. The new mandate also comes after the US military required service members to get vaccinated.
Vaccine mandates for public-sector employees, like law enforcement and teachers, have been the subject of tension and political back-and-forth in states and localities around the United States as many local leaders have moved to require vaccination for public-facing essential and healthcare workers.
Biden also announced an emergency requirement, enforced by the Department of Labor's OSHA, for private companies with more than 100 employees to require workers to be vaccinated or tested weekly, and to mandate vaccinations at all health care systems that receive Medicare or Medicaid funding.
White House press secretary Jen Psaki smirked when asked about a vaccine mandate in the private sector and insisted that they had the power to compel them.
GOP Arizona State Sen Wendy Rogers responded "No" to Psaki's insistence that they did have the ability to do so.
No. pic.twitter.com/pLIZ32AfuY

— Wendy Rogers (@WendyRogersAZ) September 9, 2021
A flashback to December, showed Biden, as president-elect stated that he wouldn't make vaccines mandatory.
"I don't think it should be mandatory, I wouldn't demand it be mandatory," Biden said at the time.
Biden issues vaccine MANDATE!

FLASHBACK: "I don't think it should be mandatory, I wouldn't demand it be mandatory." ⬇️
pic.twitter.com/OdZse2STQH

— Kayleigh McEnany (@kayleighmcenany) September 9, 2021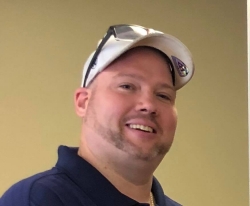 Latest posts by David Caron
(see all)