A black SNL actor, Michael Che, mocked Fox News "Fox & Friends" co-anchor Ainsley Earhardt's reaction to when a homeless man burned up the Fox News Christmas tree referring to her as a "Rich white lady."
Che said during the "Weekend Update" skit that he co-hosts, "After the tree outside of Fox News headquarters was set on fire by a homeless man, Fox & Friends host Ainsley Earhardt said, 'This Scrooge is not going to get away with it.'"
"And nothing has ever explained Fox News better than a rich white lady calling a homeless man 'Scrooge,'" Che declared.
Of course, Che Makes a hefty sum of money himself every episode of SNL, reportedly $15,000 per episode which works out to around $315,000 per season.
According to Celebrity Net Worth, the comedian has reportedly amassed a $4 million net worth in a very short time, much shorter than the amount of time that Earhardt has been on TV.
Earhardt is only worth slightly more than him at $6 million according to the same website, in fact, although she is a few years older than him and actually anchors a serious news program, although many younger viewers likely take Che's skit seriously enough as he makes fun of conservatives or Fox News the most by far.
Che's skit was applauded by The Daily Beast, who ran an article about it titled, "SNL's Michael Che Nails Fox News Host's Awful Christmas Tree Fire Take."
"The 'Weekend Update' co-anchor directed his best joke of the night squarely at 'Fox & Friends' co-host Ainsley Earhardt," the outlet claimed.
Watch the clip below: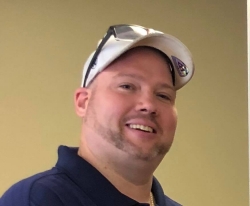 Latest posts by David Caron
(see all)