A recent report by Bloomberg suggests that sometime in the coming weeks, Facebook Inc.'s new Oversight Board will announce whether Donald Trump will be allowed to post again on Facebook and Instagram.
The report suggests that based on its recent rulings in other cases, the board seems poised to end Facebook's suspension of Trump, which began in the aftermath of the January 6 Capitol riot.
Trump's return to social media would bolster his attempt to remain the dominant figure in the Republican Party, Bloomberg suggested and more broadly, it could reshape the way political speech is governed for Facebook's 2.8 billion users, making it more difficult for the company to remove harmful content and bad actors.
A pro-Trump decision could also influence other platforms, including Twitter, which permanently banned the former president after the ransacking of the Capitol, and YouTube, which had said on March 4 that it would end its suspension of Trump when what they called the risk of political violence recedes.
Recently, however, Facebook scrubbed an interview between Lara Trump and her father-in-law, claiming the chat "violated" rules and regulations due to the continued ban.
In an email, a representative for Facebook said that "The voice of President Trump is not currently allowed on our platforms (including new posts with President Trump speaking. [Content] will be removed if posted, resulting in additional limitations on accounts that posted it."
The email, which was posted on Instagram by Trump's son, Eric Trump, stated, "This guidance applies to all campaign accounts and Pages, including Team Trump, other campaign messaging vehicles on our platforms, and former surrogates."
It is hard to say what will happen, but critics think the Facebook Supreme Court is just a sneaky way for Facebook to keep more "controversial" things on its platform to get more engagement without having to directly be culpable since most things are being overturned.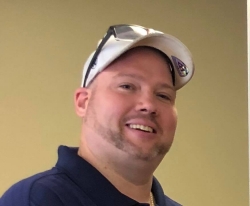 Latest posts by David Caron
(see all)