Last year, 18 year old high school student Shiva Rajbhandari was elected to the Boise city school board in Idaho. He received news coverage for being elected to the board at his young age.
Rajbhandari wears his liberal political opinions on his sleeve, which is easy to do in a blue city like Boise, despite the state of Idaho being mostly Republican.
Rajbhandari is also a huge fan of radical left wing Boise Mayor Lauren McLean, and appears to retweet her often, assuming the account shown below is indeed his.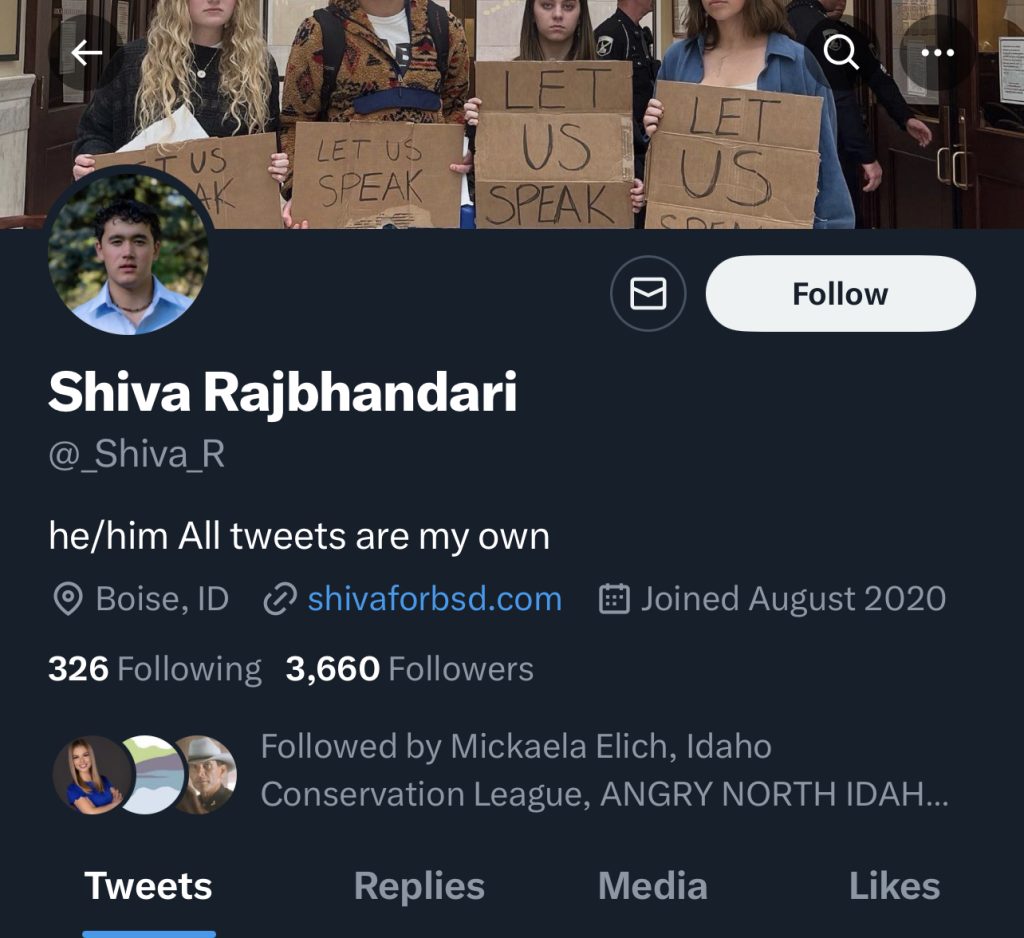 Recently a bill was passed in Idaho banning what leftists call "gender affirming care" for minors. Rajbhandari was unable to act like a statesman when he quote tweeted the left leaning Idaho Statesman's report on Governor Brad Little signing the bill. Beware, the language below is graphic and viewer discretion is advised:
"Fuck you @GovernorLittle. I pray you live a long life so you can bear witness to the pain you've unleashed on Idaho's children and families today. When you do die though, I'm pissing on your grave.
This law is unconstitutional. When government begins to intrude on the inalienable rights of the people, it forfeits any form of legitimacy. It is not just our right but our duty to stand up to tyranny. We will never EVER stop fighting for our trans and non-binary youth."
Republican Senator Tammy Nichols disavowed the cursing spree:
"Wow, this language/attitude coming from an elected school board member. I think he needs a time out."
We will see if Mayor McLean is ok with Boise elected officials speaking about things with this type of language or if she sweeps it under the rug.
Latest posts by Ian MacDonald
(see all)