As the search for Joe Biden's running mate drags on, California Congresswoman Karen Bass has reportedly entered the equation now. Senator Amy Klobuchar recently withdrew from consideration because she said that he needed to pick a "woman of color" and Bass would fit that description.
She has served five terms representing a district in Los Angeles and endorsed Biden for president in mid-March. In 2010, she received the Profile in Courage Award for her bipartisan work in striking a legislative deal to address the 2009 financial crisis in California.
While it is not immediately clear where Bass stands in the vetting process, her name has been floated for consideration by Democrats like House Majority Whip James Clyburn.
Clyburn told CNN in June when asked about Biden's vetting process, "Karen Bass would be a big plus…she is a great person in my mind, I work with her every day."
Bass appeared on The Late Show with Stephen Colbert a couple weeks ago and talked about the death of George Floyd and called for a ban chokeholds and to create a national database of problematic officers. Colbert mentioned that House Speaker Nancy Pelosi had asked her to "lead the action."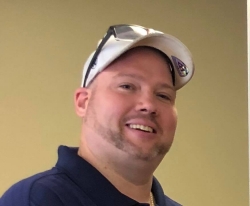 Latest posts by David Caron
(see all)