Federal prosecutors announced yesterday that there's not enough evidence to prove that a group of white men set a young biracial woman on fire during a night of violent riots in Madison, Wisconsin in June, after an exhaustive investigation.
The Madison police released a timeline including text messages from Althea Bernstein and video images of her vehicle around the time she claimed to have been the victim of the racist attack. The images show her driving through the city and then checking into the hospital an hour later.
Bernstein was also included in the NFL's list of "victims of systemic racism, victims of police brutality, and social justice heroes," and her name has been featured this season on the helmet of players such as the Atlanta Falcon's Todd Gurley.
In a statement, the Madison police also said that they had dedicated significant resources to this case. The investigation was led by the MPD Violent Crime Unit, with support from the Forensic Services Unit and Central District.
Detectives conducted numerous interviews, reviewed extensive video, and analyzed physical/digital evidence during the course of the investigation. MPD was assisted in these efforts by the Federal Bureau of Investigation (FBI) and the Wisconsin Division of Criminal Investigation (DCI), the statement added.
Although earlier reports that Bernstein was being pressured to recant her story, the statement read that consistent with MPD's Core Values, Code of Conduct, and Standard Operating Procedures, the victim was treated with dignity and respect at all times during the course of this investigation.
MPD, FBI and DCI personnel said they had regular contact with the victim and family, who were cooperative with investigators. The Madison Police Department is committed to thoroughly investigating alleged hate crimes and holding offenders accountable.
In the days following the alleged attack, Bernstein appeared on ABC's Good Morning America to tell her story and explained how she "never thought something like this would happen."
Protests were held to support Bernstein and and there was a $10,000 total reward for any information that will lead to the arrest and conviction of those involved in this crime.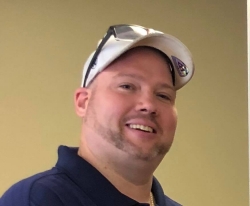 Latest posts by David Caron
(see all)