CBS News reversed course today and resumed tweeting after a pause to assess "security concerns."
In a tweet, the network news channel's "PR" announced, "After pausing for much of the weekend to assess the security concerns, CBS News and Stations is resuming its activity on Twitter as we continue to monitor the situation."
Of course, as we previously reported, CBS Sports hadn't "paused" tweeting, however.
The tweet from the "PR" also came after CBS News had tweeted about the gay nightclub attack in Colorado.
After pausing for much of the weekend to assess the security concerns, CBS News and Stations is resuming its activity on Twitter as we continue to monitor the situation.

— CBS News PR (@CBSNewsPress) November 20, 2022
As we previously reported, CBS News announced they were pausing its Twitter activity out of "an abundance of caution". Apparently, CBS Sports wasn't included in this decision.
As of Saturday afternoon, CBS Sports is still Tweeting College football updates, it appears that only CBS news stepped away from Twitter, at least temporarily.
Twitter is well known for being a go-to source for news, as TMZ put it "not just for users, but for news organizations themselves." Twitter is a platform where news can travel fast, and it does. It seems CBS News was trying to make a statement.
It is unclear if any affiliated Twitter accounts were included in pausing content.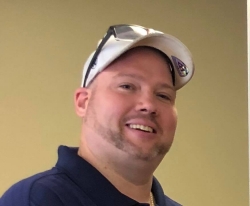 Latest posts by David Caron
(see all)