Detroit Police Chief James Craig appeared on Tucker Carlson in July to discuss why the city has been spared the violent protests happening in other urban centers across the U.S.
"We don't retreat here in Detroit. We're just not gonna do it," Craig told Carlson at the time. "You saw the images … of streets where there was lawlessness, looting, burning. No sign of police officers. We weren't giving up ground to the radicals. We just didn't do it," he said.
From Fox News:
In apparent contrast to Portland, Craig told Carlson, citizens of Detroit are "fed up with these radical protests."
"I'm not to talking about these peaceful protests … [I mean] these misguided radicals that have tried to incite violence in our city," the chief said. "They said, 'We're not going to put up with it.' And so we got a couple of things. We got a great police department, great leadership, but we have a community that stands with us and said, 'enough is enough.'"
Last month on August 22nd, a lawsuit was filed in federal court against the Detroit Police Department for excessive use of force after clashes between Detroit police and protesters that led to 44 people being arrested.
The protest was held by left wing group Detroit Will Breathe to speak out against Operation Legend and federal agents who were sent by President Trump's administration to assist with increasing gun violence.
A federal judge sided with the group and issued a 14 day ban on the use of certain tactics by the Detroit Police Department.
From Detroit Local News 4:
For a period of 14 days, that could be extended, the Detroit Police Department is prohibited from using the following:
Using striking weapons (including, but not limited to, batons and shields)
Chemical agents (including, but not limited to, tear gas and pepper spray)
Rubber bullets against any individual peacefully engaging in protest or demonstrations who does not pose a physical threat to the safety of the public or police
Deploying chemical agents or a sound cannon against persons peacefully engaging in protest or demonstrations without an audible warning and a reasonable amount of time to disperse
Placing in a chokehold or ramming with a vehicle any individual attending a demonstration
Tightening the zip ties or handcuffs placed on any individual to the point that the restraints cause physical injury, including loss of circulation or change in color
Arresting any demonstrators en masse without probable cause.
If plaintiffs seek relief for an alleged violation of the order, the city is required to respond to the motion for relief within 24 hours, according to court documents.
The group now intends to hold a celebratory rally at 6 p.m. outside Detroit Police Headquarters. Today marks the activist group's 100 days of protesting after the death of George Floyd in Minneapolis Police custody.
A statement from the group posted on Facebook said, "It's day 100 and we have a restraining order against the cops for brutal tactics against protesters. Come out and celebrate the power and persistence of this movement with us tonight."
We had reported in June how US House Rep Rashida Tlaib had called facial recognition technology used in the city "racist" and for it to be discontinued from use.
Detroit Will Breathe as well as the local Democratic Socialists of America are also calling on Craig to resign. Detroit Mayor Mike Duggan has rebuffed those calls, saying that he has done a great job keeping the city safe.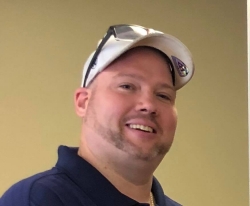 Latest posts by David Caron
(see all)