Comedian Chelsea Handler was forced to cancel shows in far-left Oregon cities just two stops into her "Vaccinated & Horny Tour" due to a hospital "scare."
A statement that was released on Handler's Instagram, announced that "Due to unforeseen circumstances" her shows in Portland and Eugene, Oregon were canceled.
"Chelsea is deeply saddened to have to cancel tonight's and tomorrow's Portland and Eugene shows and looks forward to giving you a spectacular show in the near future," the Instagram post said.
Handler later posted an apparently now-deleted video from a hospital bed on Instagram.
"I am so sorry I had to cancel my shows tonight in Portland and my show in Eugene. I had a scare at the hospital, and I don't have COVID, and I'm okay, but I had to reschedule my shows," Handler reportedly said in the video.
Handler added, "So, I just wanted to say that, and I will see you all when I see you, and I'm sorry that I had to cancel, but I'm all OK. And I'm not pregnant."
The tour began on Wednesday in Seattle, Washington, with shows there both that day and Thursday with Handler scheduled to do two shows yesterday in Portland and one today in Eugene.
According to the statement, Handler has rescheduled the shows to take place at the beginning of March, prior to a Canadian leg of her tour.
Handler previously said she wants to "bring people together" with her tour, which covers "everything that happened during COVID," including "the ridiculousness of trying to date during COVID."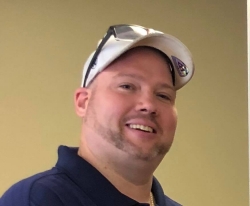 Latest posts by David Caron
(see all)