Chief Justice of the Supreme Court John Roberts sided with the three liberal Justices tonight to allow a three-day extension for the receipt of mail-in ballots in Pennsylvania, giving Democrats a boost in a state that could determine the presidential election.
The ruling upholds a September Pennsylvania Supreme Court ruling that said that mail-in ballots must be counted if they are postmarked by Election Day, Tuesday, Nov. 3 and added that they must be counted if they arrive by Friday, Nov. 6, even if they bear no postmark, "unless a preponderance of the evidence" shows that the ballots were mailed after Election Day.
The breakdown underscores the impact Judge Amy Coney Barrett could have if, as expected, she secures Senate confirmation next week to fill a vacancy on the court, as Chief Justice Roberts has sided with the liberal justices with greater frequency.
Ohio House Rep. and Judiciary Committee Chairman Jim Jordan excoriated Chief Justice Roberts for the decision. "Democrats are trying to steal the election, after the election. Chief Justice Roberts is letting them do it," he said.
Democrats are trying to steal the election, after the election.

Chief Justice Roberts is letting them do it. https://t.co/SQPh0SYtgl

— Rep. Jim Jordan (@Jim_Jordan) October 20, 2020
The AP reported that Pennsylvania Republican Party chairman, Lawrence Tabas, said the party disagrees with the decision and, noting the 4-4 decision, "it only underscores the importance of having a full Supreme Court as soon as possible."
Tabas added, "To be clear, the Supreme Court decided not to grant a stay — which does not mean the actions of the Pennsylvania Supreme Court would withstand a legal challenge to their judicial overreach should the court hear the case."
Nancy Patton Mills, chairwoman of the state's Democratic Party, accused Republicans of trying to sow confusion and disenfranchise eligible voters and in a statement, called the decision "a significant victory for Pennsylvania voters."
Former Chief Assistant U.S. Attorney and Fox News contributor Andy McCarthy said, "This is a disgrace. More likely now there will be post-election chaos and unrest."
"Roberts is ensuring that if Supreme Court has to make a ruling post election, which is now more likely, it will appear to be picking the winner, casting cloud of illegitimacy over next administration," McCarthy added.
More likely now there will be post-election chaos and unrest. And Roberts is ensuring that if Supreme Court has to make a ruling post election, which is now more likely, it will appear to be picking the winner, casting cloud of illegitimacy over next administration. https://t.co/IO48FV2uC1

— Andy McCarthy (@AndrewCMcCarthy) October 20, 2020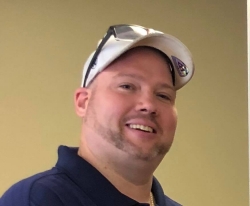 Latest posts by David Caron
(see all)