It was announced today that NBC's Chuck Todd will be having his "Meet the Press Daily" relegated from MSNBC to streaming service NBC News NOW.
NBC News stated that Todd's program will be renamed "Meet the Press NOW" and will stream live at 4 p.m. ET on the platform starting in June.
The move comes less than two years after Todd's daily version of "Meet the Press" was moved from 5 p.m. ET to the early afternoon.
NBC News President Noah Oppenheim attempted to suggest that the decision was a positive one for Todd.
"NBC News is the leader in streaming news. Since our launch, we've been committed to delivering the best of NBC News' journalism, free, to streaming audiences everywhere," Oppenheim insisted.
"Chuck was one of the first broadcast anchors to see the massive potential of streaming and bringing 'Meet the Press's' daily franchise to NBC News NOW reinforces the platform's status as the destination for news on streaming," Oppenheim claimed.
According to the Los Angeles Times, Janelle Rodriguez, senior vice president of editorial for NBC News sent in a memo to staff about the decision.
"His enthusiasm about growing 'Meet the Press' beyond the Sunday show and evolving the legacy program for the streaming audience is a prime example of our mission at News NOW: to bring viewers the best of what NBC News has to offer," Rodriguez stated in the memo.
Chris Jansing, who has worked with MSNBC for 20 years, will replace Todd's daily slot by anchoring an hour-long news segment.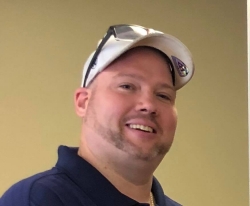 Latest posts by David Caron
(see all)