In a bold move, it was recently reported that Sony has refused to bow to China and remove the Statue of Liberty from a scene in "Spiderman: No Way Home."
The move will likely deal a major financial blow as the two previous films in the Tom Holland "Spider-Man" franchise had grossed $116 million and $200 million at the Chinese box office.
While China officials haven't officially rejected the movie yet from being played in their country, it seems likely they will do so.
According to reports, Chinese regulators had asked if the Japanese entertainment giant could "delete the Statue of Liberty from the ending of the film."
Sony ultimately declined the demand given the prominence of the beacon of freedom in the climax where the three spidermen swing around the statue while battling supervillains.
China then inquired if the monument could be "minimized," and wondered "if Sony could cut a few of the more patriotic shots of [Tom] Holland standing atop the crown, or dull the lighting so that Lady Liberty's visage wasn't so front-and-center," a request that was also declined.
It was also noted that in 2019, Sony also backed Quentin Tarantino's refusal to omit the controversial Bruce Lee portrayal from "Once Upon A Time In Hollywood."
China chose to cancel that film's release due to the refusal.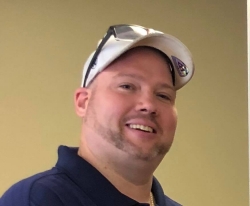 Latest posts by David Caron
(see all)