Supreme Court Justice Stephen Breyer has announced that he plans to retire which will clear the way for Joe Biden to nominate a replacement while Democrats still hold the Senate.
Breyer was appointed to his position by former President Bill Clinton and has served as a consistently liberal voice on the bench.
During a September appearance on Stephen Colbert's late-night show, he was asked about the possibility of retiring.
Breyer responded at the time, "Am I going to retire? Eventually. I don't want to die."
Colbert asked Breyer how all this retirement speculation makes him feel.
"George R.R. Martin gets mad when people tell him to write The Winds of Winter, because they say 'You're gonna die before you finish the series of books!'" Colbert said, making a comparison about the situation.
Colbert explained, "Essentially when people say 'When are you going to retire?' they're afraid you're gonna die when a Republican's in office, this philosophy, how do you feel about all the speculation about how long Stephen Breyer's gonna live?"
Breyer told Colbert that he would be interested in "cooking" when he retires.
Colbert then suggested he would get a lot of pots and pans after the interview, which he could accept if he retires.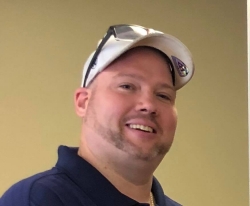 Latest posts by David Caron
(see all)