A recent report by The Washington Times stated that a convicted rapist deported under former President Donald Trump reportedly was able to reach U.S. soil again after being brought back by President Joe Biden's Afghanistan resettlement operation.
Border officials were able to flag Ghader Heydari, however, upon his arrival at Washington Dulles International Airport and derailed his entry.
The 47-year-old is being held at the Caroline Detention Facility in Bowling Green, Virginia, according to The Washington Times.
Ken Cuccinelli, a deputy secretary at Homeland Security in the Trump administration, recently explained, "They are bringing far too many people in far too quickly to be able to effectively vet them."
As The Washington Times reported:
Heydari came to the U.S. as a refugee sometime in the previous century and was granted a green card in 2000.
A man whose name and age match Heydari's pleaded guilty to rape in Ada County, Idaho, in 2010. He served more than five years in a state prison and was released on supervision in December 2015, according to state records.
He was ordered deported by an immigration judge in 2016 and was removed in 2017.
Conservatives expressed their anger about the news on Twitter.
Verified Twitter user Arthur Schwartz shared the article from The Washington Times in a tweet and took aim at the White House press secretary.
Schwartz pointed out, "Jen Psaki told us that we're not going to be able to evacuate every American that Biden left stranded behind enemy lines, but: Convicted rapist reached the U.S. on Afghan evacuation flight."
Jen Psaki told us that we're not going to be able to evacuate every American that Biden left stranded behind enemy lines, but:

Convicted rapist reached the U.S. on Afghan evacuation flight https://t.co/a5xWLcG6vL

— Arthur Schwartz (@ArthurSchwartz) August 30, 2021
Retired sheriff David Clarke also sounded off in a tweet where he declared, "OMG. I warned that this 'quickie' processing of Afghans into the US was going to be a disaster. And it's going to get worse. This is creating a security risk for Americans here at home."
OMG. I warned that this "quickie" processing of Afghans into the US was going to be a disaster. And it's going to get worse. This is creating a security risk for Americans here at home. https://t.co/b4LPIGfAK4

— David A. Clarke, Jr. (@SheriffClarke) August 30, 2021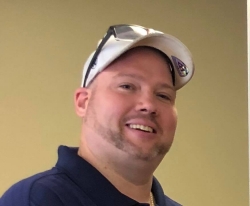 Latest posts by David Caron
(see all)