Country music legend Jason Aldean applauded his wife Brittany Aldean in an Instagram post she made that showed her dumping her Balenciaga gear after the company's ad scandal.
Brittany captioned an Instagram post which showed two bags full of the gear, "It's trash day @Balenciaga."
Jason told her in response, "Show 'em how to 'walk the walk' babe!"
It was reported that Balenciaga announced this afternoon that it would be ceasing litigation around one of its two controversial ad campaigns.
Outrage sprung initially due to photos from the campaign featured young children (reportedly children of company staff) holding what appeared to be BDSM-themed teddy bears.
Outrage grew after an unrelated Spring 2023 campaign included documents from a Supreme Court case about child pornography.
The litigation that was dropped was in relation to that ad campaign.
In a statement, Balenciaga CEO Cédric Charbit said the company wanted to learn from its mistakes and would be implementing a series of actions in response.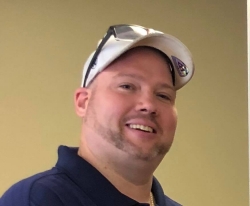 Latest posts by David Caron
(see all)